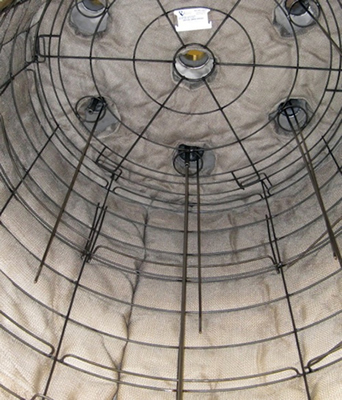 News from Progress Wire Products
News from Progress Wire Products -


the manufacturer of fabricated wire products, wire forms, wire guards, wire fan guards, steel wire mesh and cable trays all proudly made in the USA.
Click here for the Tahoma Enterprises PRESS RELEASE
Click here Progress Wire Purchases Horton Fan Guard Business
Progress Wire Products helps with NASA project.
Progress Wire recently crafted a fabricated wire filter frame. The filter was used in a vessel to recreate atmospheric conditions on the planet Venus. The fabricated wire cage was made of Inconel wire. Initially, the wire forms were spot welded and mig welded with carbon steel wire. This fabricated wire assembly was then tested and approved. The wire forms were then generated from Inconel wire and the fabricated wire assembly was TIG welded together.
Many thanks to the talented folks who made this happen – from the engineering, tooling, wire forming, and fabricated wire assembly.
Privacy Policy © 2016 Progess Wire Products, Inc. All rights reserved.